Cabeceras Aid Project
---
After the intensive team-based, fieldwork-oriented activities of Phase 1 of the ILDP ended in 2007, the focus of the project's team members shifted to various individual analytical and writing projects. Products of the ILDP and its team members up to the present can be found on this page.

Two short periods of fieldwork were carried out by Beier and Michael in 2008 and 2009, followed by a fieldwork hiatus between 2010 and 2014.

In the summer of 2014, Beier and Michael resumed their research activities in collaboration with members of Čthe Iquito community of San Antonio. That visit was followed by an intensive year of work (August 2015 through August 2016) dedicated to finalizing the Iquito dictionary and an extensive collection of texts. Products of this work will be available soon!



---
Phase 1 of the Iquito Language Documentation Project (ILDP) was officially launched in 2002 as a collaborative project of the indigenous community of San Antonio de Pintuyacu, in Loreto, Peru; Cabeceras Aid Project, Austin, Texas; and a group of graduate students at The University of Texas at Austin. Phase 1 was funded by Cabeceras Aid Project; the Endangered Language Fund; and the Endangered Languages Documentation Programme of the Hans Rausing Endangered Languages Project, London. Research team members also participated in the ILDP using funding they obtained independently.

Click on the following links to learn more...
---
---
Organization of Phase 1 of the ILDP
Phase 1 of the Iquito Language Documentation Project was carried out by two primary groups of individuals, with different responsibilities, who worked together towards the documentation and revitalization of the Iquito language: The Investigatory Team and the Supervisory Team.


The Supervisory Team had eleven members, all residents of the indigenous community of San Antonio de Pintuyacu, and all selected annually by the community assembly; this structure for the composition of the Supervisory Team was authorized on the 7th of August of 2002 at the community assembly in San Antonio de Pintuyacu:

* Three elected authorities of the community (for example, president, vice president, lieutenant governor);
* Two Iquito schoolteachers from the community;
* Two native speakers of Iquito;
* Two semi-speakers of Iquito;
* Two young representatives of the community who do not speak Iquito but are interested in its revitalization.


The Investigatory Team included the following members:

* Two community linguists, or linguistas de la comunidad: Marcelo Inuma Sinchija and Hilter Panduro Güimack;
* Four Iquito language specialists, or especialistas del idioma: Hermenegildo Díaz Cuyasa, Ema Llona Yareja, Ligia Inuma Inuma, and Jaime Pacaya Inuma;
* A group of linguistic advisors from the University of Texas at Austin and La Universidad Nacional Mayor de San Marcos, Lima.
* The field coordinators of the ILDP, from UT Austin at the time, were Christine Beier and Lev Michael.
* The principal investigator and scientific advisor for Phase 1 of the ILDP was Nora England, Professor, Department of Linguistics, and Director, Center for Indigenous Languages of Latin America (CILLA) , University of Texas at Austin.


---
The Iquito Language Documentation Project would like to thank the Endangered Languages Documentation Programme of the Hans Rausing Endangered Languages Project, based at the School of Oriental and African Studies at the University of London, for its support. The ELDP´s grant to the ILDP supported the second and third phases of the project, between June 2003 and December 2006.


The ILDP would also like to thank The Endangered Language Fund for financial support to fund the salaries of the community linguists and language specialists in San Antonio de Pintuyacu in 2002.


The project team has received technical and/or financial support from The University of Texas at Austin through:

* The Center for Indigenous Languages of Latin America (CILLA)
* The Archive of the Indigenous Languages of Latin America (AILLA)
* The College of Liberal Arts
* The Department of Anthropology and the Linguistic Anthropology Program
* The Department of Linguistics
* The Teresa Lozano Long Institute for Latin American Studies (LLILAS)
* The COLA/LLILAS Field Research Grant Program
* The Liberal Arts Graduate Research Grant Program


The project team would like to thank the following outstanding individuals for their mentorship and for the inspiration they provided us in developing the ILDP (in alphabetical order):

* Dra. Nora England
* Dr. Joel Sherzer
* Sr. Gabel Sotil
* Dr. Anthony Woodbury

---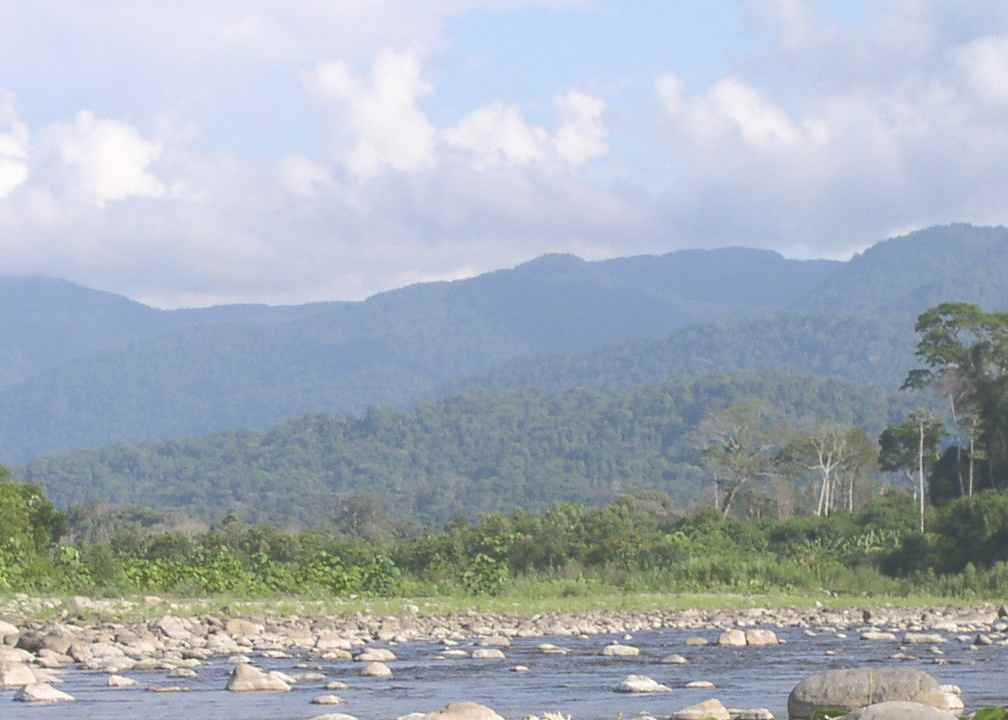 Last updated: 31 May 2016