Cabeceras Aid Project
---
Posted: October 15, 2016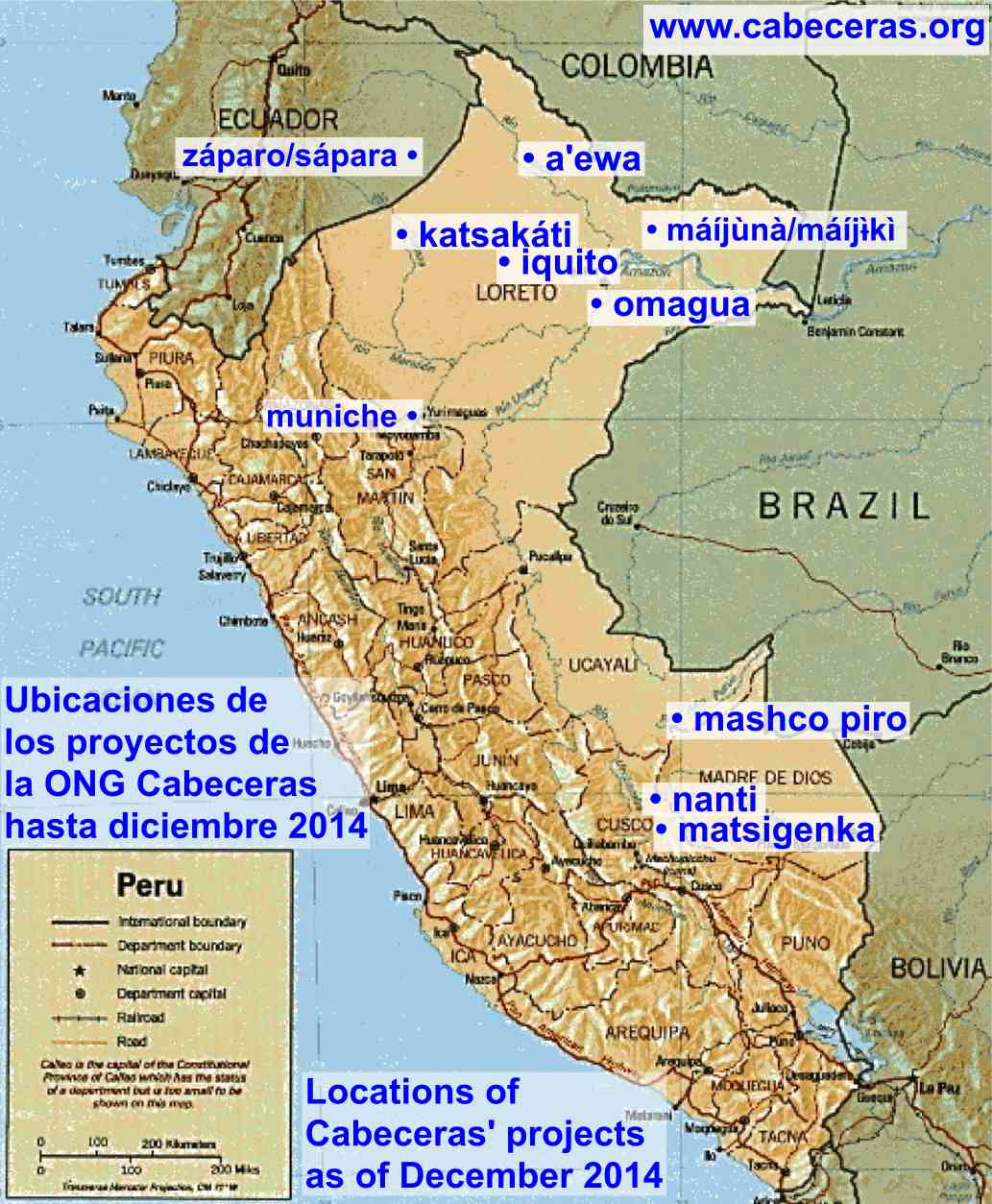 Dear Friends of Cabeceras Aid Project,
I hope this message finds you very well! I am writing with a brief update and an exciting opportunity! Since the opportunity is time-sensitive, I will mention it first...


October Challenge Match
Tomorrow, October 16, is Cabeceras' 20th birthday! Wow!
To celebrate this milestone, Margo Minogue-Heyl, one of Cabeceras' founding board members, and Bob Heyl have offered a 2-for-1 Challenge Match to raise funds for the three programs mentioned below. That means however much you donate, they'll match it with a double donation. So, for example, your $100 becomes $300 of support for Cabeceras! Margo and Bob have pledged up to $2,000 in matching funds for gifts and pledges made to Cabeceras between today and October 31st.
Our goal is simple: to raise $1,000 in new donations in the next 16 days.
It's easy to participate in this match, in one of three ways:

1. Send a check to Cabeceras Aid Project at 5859 Braesheather Drive, Houston TX 77096-3933, by October 31.

2. Make a donation online by October 31 through Cabeceras' secure page at networkforgood.org — using this link, you can donate anonymously, if you prefer.

3. Reply to this email by October 31 to pledge your support, and then fulfill your pledge by December 31 in one of the two ways listed above.


News from the Iquito Language Documentation Project (ILDP)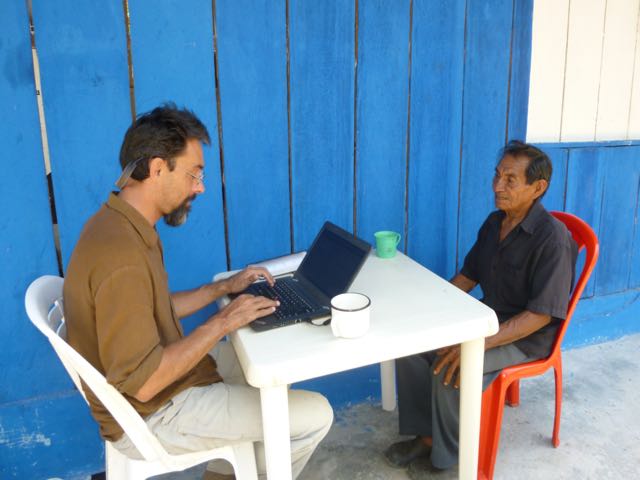 As many of you know, Lev and I had the wonderful opportunity to spend a sabbatical year* between August 2015 and August 2016 continuing our language documentation and revitalization work with the Iquito community in San Antonio de Pintuyacu in Peru. During that intensive time, we made remarkable progress on two of the ILDP's core products: an encyclopedic dictionary of the Iquito language and a large collection of stories and texts; and now both of these resources are moving into the editing and translation stage for publication!

During our 'Iquito year', Lev's main focus was working with our seasoned Iquito specialists on expanding and completing our encyclopedic dictionary database, which we are now preparing for publication in three languages (English and two varieties of Spanish) and several formats (some on paper and some online), so that this in-depth resource is accessible to diverse audiences. Since August, we have begun working with a Peruvian colleague translator who has the language skills to make sure the English, academic Spanish, and Loreto Spanish contents of the dictionary all say 'the same thing'! Here, Lev is pictured working on the dictionary with Jaime Pacaya Inuma in November of 2015.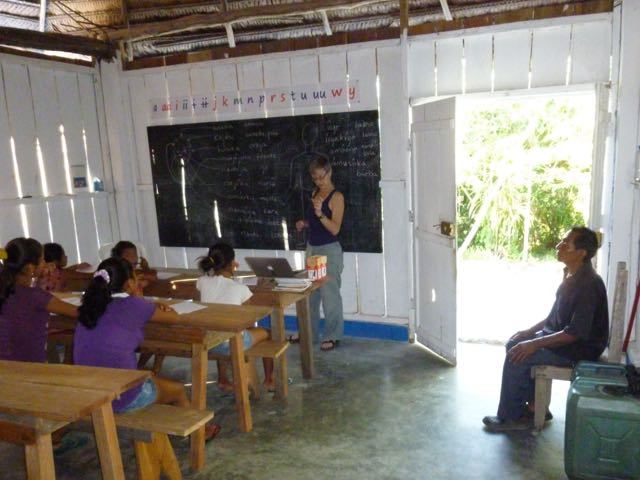 My main focus during our 'Iquito year' was working with our beloved Iquito specialists on transcribing and translating hours and hours of Iquito stories and histories from our (still-growing) collection of recordings. At this point, our collection contains 69 texts, adding up to about 6,000 lines of Iquito, that are ready for final editing and translation for publication.

In addition, during the many months that we lived and worked in San Antonio, I had the great pleasure of teaching Iquito language classes to community members, working side by side with our native speaker specialists in our language center classroom to teach the basics of Iquito conversation and writing to students from 5 years old to 50. At right, I am pictured with Jaime Pacaya Inuma (on the right) in a community language class in November of 2015.

* Lev and I are both grateful for Fellowships from the NSF/NEH Documenting Endangered Languages (DEL) Program which supported our year of Iquito language work. Cabeceras continues to provide support for healthcare and various community development initiatives in San Antonio.


News from the Máíhiki Project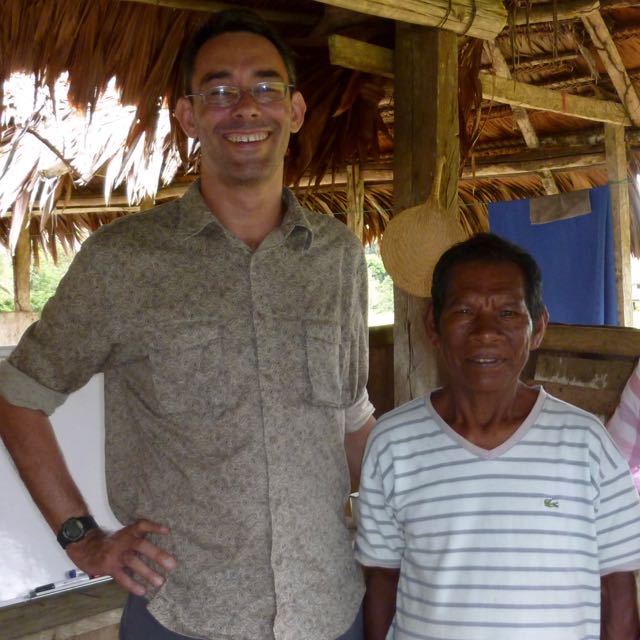 Cabeceras continues to provide support for healthcare and small community development initiatives in the Máíhuna communities with whom we've been collaborating on language documentation and revitalization since 2010. In May of this year, we made a brief visit to Nueva Vida, the community where our research teams have been based, in order to keep our friendships there strong. At left, Lev is pictured with our Máí friend and consultant Alberto Mosoline Mogica, in Nueva Vida on May 19.


News from the Nathaniel Gerhart Memorial Scholarship Program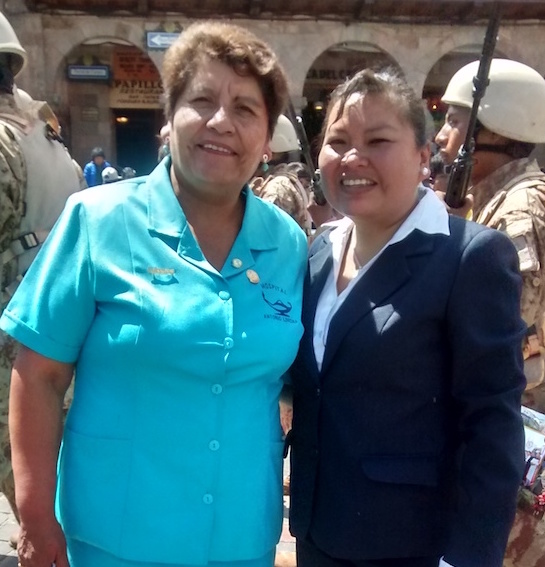 Current scholarship recipient Maribel Kaibi Omenki is in the final stretch of her nursing program. Having finished her coursework at Universidad Andina in Cusco in February of this year, she is now doing a 6-month clinical internship in Cusco's regional hospital. She is on track to graduate with her degree and professional title in the Fall of 2017. Maribel is a Matsigenka woman from the community of Koribeni and she is anxious to get out of the city and back to the work of providing culturally appropriate health care in Matsigenka communities. She is pictured here (at right, on the right) with one of her mentors at a parade in August of this year.

That's all of our news for now.

As always, heartfelt thanks for your support of Cabeceras Aid Project!
Sincerely,
Chris

Dr. Christine Beier
Secretary, Treasurer, co-Founder, and Fieldworker
Cabeceras Aid Project
5859 Braesheather Drive
Houston TX 77096-3933
www.cabeceras.org
Donate! at Cabeceras' secure page at networkforgood.org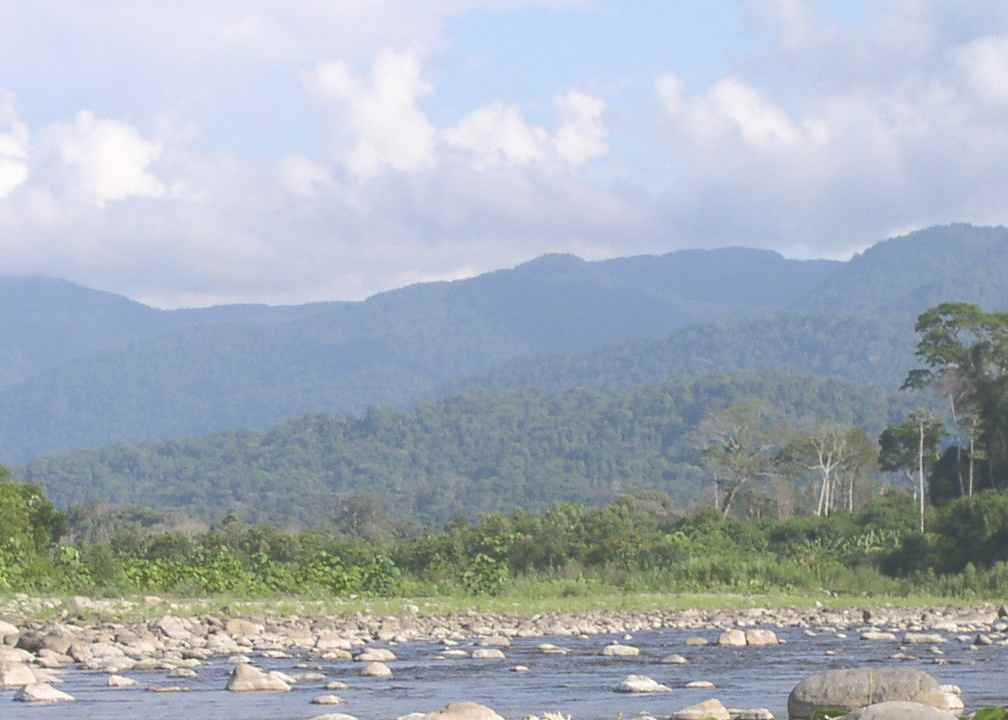 Back to top